Fully equipped to carry out a wide range of electrical services
Testing & Inspecting
Why does your premise need testing?
If you are selling a property
If you lease a property you need a "Landlord Certificate"
Whether your property hasn't been tested in the last 10 years
If your property has a fault
Insurance renewal
Factory safety to meet "The Electricity at work act 1989"
Testing is carried out by a component person holding the BS2391 certificate.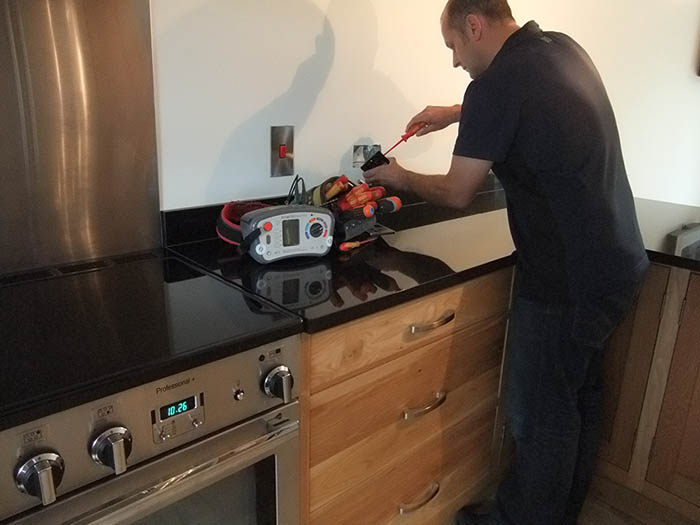 Portable Appliance Testing
Why do you need PAT?
According to the "The Electricity at Work Regulations" It may be necessary to prevent danger to all systems. It is the responsibility of every employer to ensure that all work equipment is maintained to efficient state, working order and in good repair.
This can be covered by an inspection of all working machinery which is portable by PAT.
It is recommended that all equipment being tested every 12 months with exception of some site tools which need to be done on shorter intervals.
We have the testers to carry out all necessary testing producing paperwork to certify for insurance needs.
Green Resources
There are various ways to cut your carbon foot print and save money along the way! Some ideas are listed below:
Led lighting- this can save you up to 90% on conventional lighting
Controlled switching- whether it be a PIR sensor, dusk to dawn sensor or a pneumatic switch all these could help to bring your electricity bill down!
Solar panels- Photovoltaic panels on your roof could help to bring your electricity bill down and also get a cash incentive from the Electricity Company for the next 20 years.
Voltage Optimiser- this reduces your incoming electricity from 240 volts down to 220 volts which could give you a saving of up to 18%
For larger properties a full survey can be done along with a report on savings and costing if lighting, controls, etc where changed.